September 12-14, 2023, in Ventura, CA!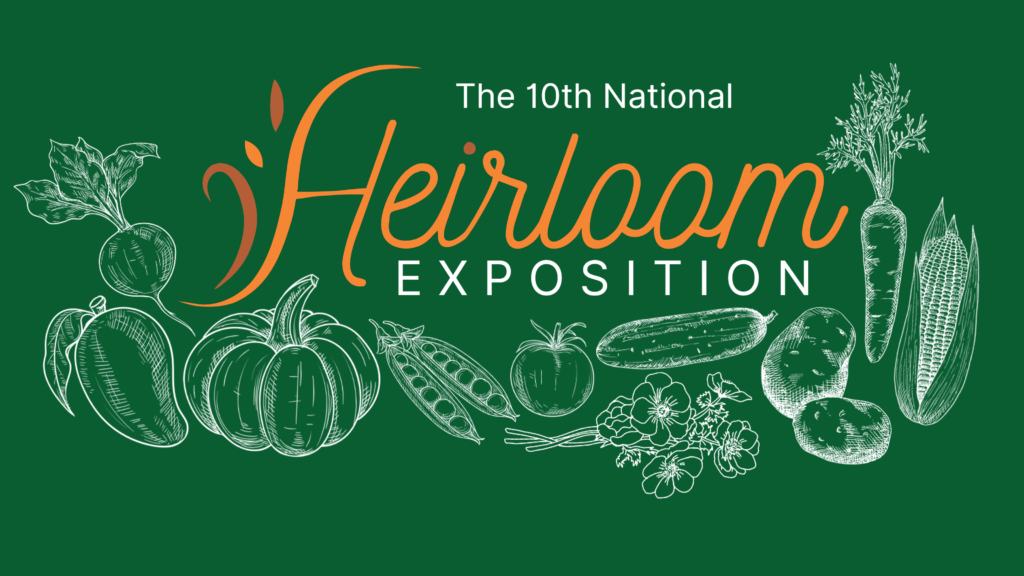 2023 "National Heirloom Expo: Experience" video
The National Heirloom Exposition has been called "The World's Fair of Pure Food," It is the nation's premier event for celebrating the history, preservation, and cultivation of heirloom varieties free from genetic modification.
The 10th anniversary of the National Heirloom Expo will be held 9 AM – 9 PM on September 12, 13, and 14, 2023, at the Ventura County Fairgrounds, Ventura, CA.
Begun in 2011, the three-day event features an expo hall filled with beautiful displays of heirloom fruits and vegetables for exhibition and tasting, including the iconic Tower of Squash, which is always a centerpiece of the event!
Learn from world-renowned experts on heirloom gardening, sustainable agriculture, healthy eating, and much more!
Browse exhibits, shop the vendor hall filled with plants, seeds, and handcrafted products, and enjoy delicious healthy cuisine and beverages from the many local food vendors along the streets of the fairgrounds!  
Hurry! Get your tickets now!